News
News of UZNEK Company (Tashkent)
31.10.2014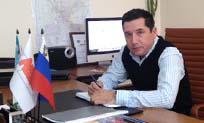 UZNEK LLC (Tashkent) is a corporate organization of NEK group of companies in the Republic of Uzbekistan.
It was established in 2003 as an Uzbek legal entity. The Company being licensed for local and international transportation of cargoes has its own fleet of MAN and ISUZU tractors, 3 ton lift trucks and a 50 ton crane.
UZNEK provides customs brokerage services to Schlumberger Company in Uzbekistan, participates in large projects such as "Gadjak" and "Urga" for Petronas Company, Aral Sea consortium (Lukoil, CNPC, UNG, KNOC) and others.
The Company also provides warehouse services using the NEK developed 1C program within the Nokia Siemens Network project and NSN business unit.
The Company participates in construction of Ustyurt gas chemical complex in Karakalpakistan, provides equipment for Hyundai Engineering &Construction and GS NEOTEK.
In partnership with "Uzgosstandart" State Standardization Committee UZNEK is providing certification services. Opening of a separate business unit for certification of oil and gas chemical products is anticipated in 2015.
Back to news list